ONLINE GIVING
Giving Online is Easy and Hassle-Free!
Click the button to give now.


Other Giving Options:
In-Person or, Mail (mail your gift to):
United Methodist Church at Milltown
47 North Main Street, Milltown, New Jersey 08850

If you have any questions please contact us via our Contact Form or call the church office at 732.828.0610.
All donations are tax-deductible.
---
Join us for our upcoming Sermon Series.
Visit our Sermon Series web page for information and schedules.
---
Visit https://linktr.ee/milltownumc to help support the cause.
---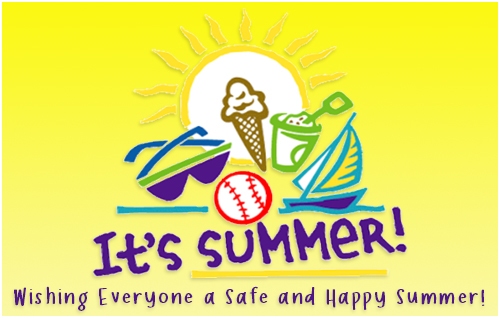 ---
UPCOMING EVENTS AND MEETINGS
Monday, July 25 - Thursday, August 18
Rev. Min's family vacation
Saturday, August 13
The Chosen – Movie Night - 6:30pm (note time change)
Wednesday, August 17
Bible Study - 7:00pm
Saturday, August 20
The Chosen - Movie Night - 6:30pm (note time change)
---
Gardens
We need gardener(s) this year as Carol is unable to continue being in charge. Equipment is supplied in the church shed, hours are up to you. Please help make our church grounds beautiful, and get some exercise and fresh air. Thanks!!
Prayer Room
Please stop by the prayer room next to the library to see the beautiful print Carol Graham donated for our prayer room. We give thanks to Carol with grateful hearts!
---
RECURRING EVENTS

Sunday
10:00 am, Worship Service

Wednesday
Adult Bible Study is 7:00 pm - 8:00 pm in the library Wednesday evenings.

Thursday
7:30 pm, Prayer and Bible Study Library

Bell Choir
The music ministries at Milltown UMC are gearing up for a new season with our bell choir. The bells meet Sunday mornings for a rehearsal for about 30 minutes. Whether you're an experienced ringer or a beginner, we would love to welcome you to our group! Please reach out to Alla, our music director at voloshchukalla@gmail.com if you are interested.

Watch Video
https://www.youtube.com/watch?v=yi2JVqV3fm4&ab_channel=UnitedMethodistChurchatMilltown

Online Signup
https://docs.google.com/forms/d/e/1FAIpQLSfj5YaPXjiSMyWJUM-8hQn63rQwYdnb6qtlrtzqnYhcwuErWw/viewform


---
VOLUNTEERS & HELPERS & OUTREACH

Missions and the Sunday school will be collecting school supplies through the month of August. Items needed: single subject spiral notebooks, 24 pack Crayola crayons, #2 pencils, boxes of colored pencils, packs of assorted colored construction paper, 2 pocket folders, Bic pens and Elmer's glue sticks. Small bottles of hand sanitizer and Clorox wipes are also needed. Items will be used for school and after school activities. Thank you in advance for your generosity.

Due to flooding from Hurricane Irene at Willow Creek in Somerset, Barbara Zaleski has been moved temporarily to Complete Care @ Westfield. The transition has been difficult for her and others who have been relocated to three different facilities until renovations have been completed. Please consider sending a card to Barbara c/o Complete Care @ Westfield, 1515 Lamberts Mill Road, Westfield, NJ 07090 Room 203.
In November it will be seven years since her stroke and move into Willow Creek and she misses our church family very much.

Altar Flowers
Dear Friends, If anyone is interested in ordering weekly flowers to beautify the sanctuary, please contact Elsie Chirico. Vases start at $18.00 each and centerpieces start at $30.00. By ordering flowers for the altar, you have an opportunity to honor a loved one or give thanksgiving and your dedication will appear in that week's bulletin.
Thank you, Elsie

Pop Tab Collection
The Sunday School would like your help collecting Pop Tabs from aluminum cans to support a program being run by the Ronald McDonald House of New Brunswick and Long Branch. The tabs can be easily removed by twisting them back and forth until they break off. A collection box will be placed in Friendship Hall where you can drop the tabs you save during the week. The collected tabs will be sent to the Ronald McDonald House and then sent to a recycling facility where they are sold by the pound. The money raised will be used to offset the operational expenses of this wonderful charity. Please help us!
---
AUGUST BIRTHDAYS

Amy Bitalla, 8/2
Diane Strimple, 8/3
Wayne Terranova, 8/3
Shane Perdoni, 8/11
Gabryella Russo, 8/11
Phillip Wolfthal, 8/11
Sandra Fragoso, 8/13
Peter Dey, 8/14
David Horan, 8/14
Gavin Scammacca, 8/16
Carol deLuce, 8/21
Frank Chirico, 8/22
Alma Applegate, 8/25
Linda Scott, 8/29
Amy Howatt, 8/31


---
THANK YOU

Thank you - The Missions Committee would like to thank everyone that contributed to the Giving Tree. Every resident at Rose Mountain Care Center was given a gift thanks to your generosity. We would also like to thank everybody that came to wrap and load the gifts. Your help was greatly appreciated.