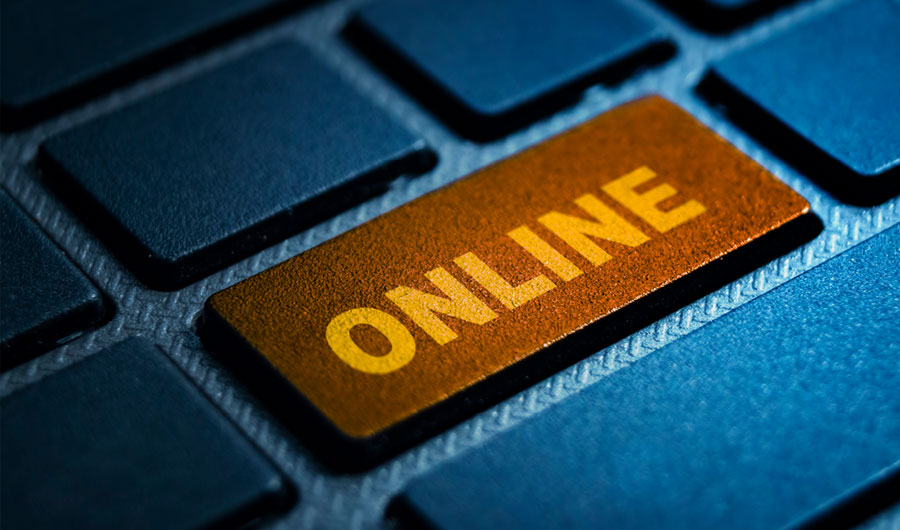 Give / Tithe Online
Giving Online is Easy and Hassle-Free!
Click the button to give now.


Other Giving Options:
In-Person or, Mail (mail your gift to):
United Methodist Church at Milltown
47 North Main Street, Milltown, New Jersey 08850

If you have any questions please contact us via our Contact Form or call the church office at 732.828.0610.
All donations are tax-deductible.
---
Join us this Lent and Holy Week Season
Sunday, April 2nd
Palm Sunday
Thursday, April 6th
Maunday Thursday
Service begins at 7:00 pm
Friday, April 7th
Good Friday
Service will be held at Aldersgate UMC at 7:00 pm
Sunday, April 9th
Easter Sunday
Sunrise Service at 6:30 am
Easter Worship at 10:00 am
---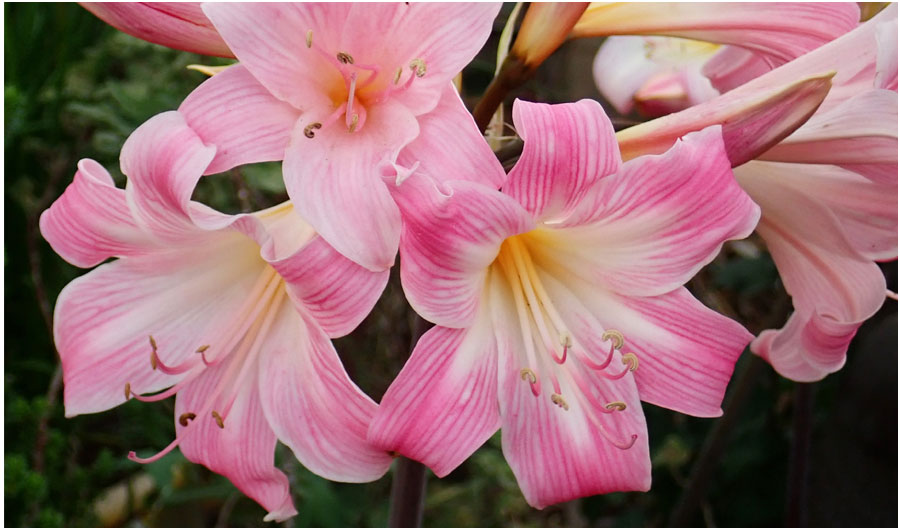 Easter Memorials and Honoraria
Potted tulips or lilies may be given in honor or in memory of loved ones to beautify our sanctuary on Easter Sunday. Please fill in the pdf
Easter Memorials and Honoraria Form
located in our Online Library and place it in a marked envelope with cash or check (payable to the church) and put it in the offering plate or bring/mail it to the church office no later than Sunday, March 26th.
It is very important that separate checks be given for each category, as the money goes into different funds. Thank you!
---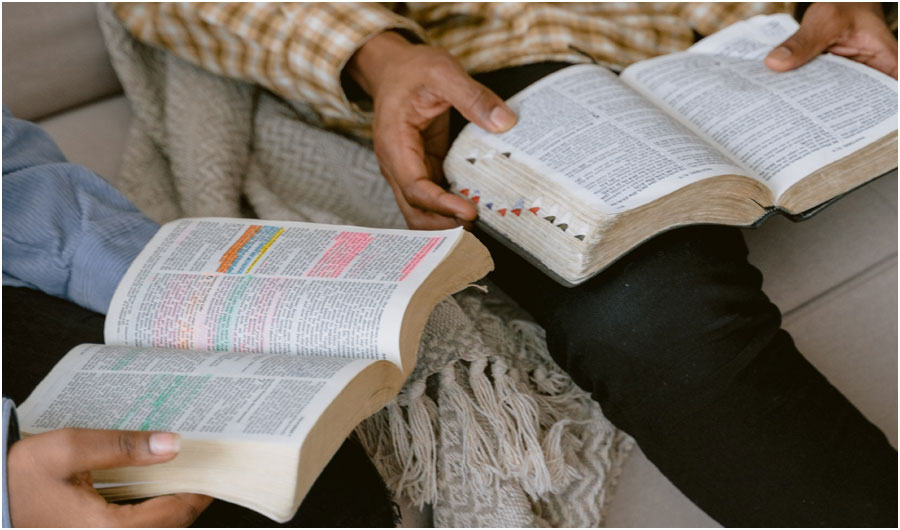 Let's Read the Bible Together

Lenten Bible Study
Luke: Jesus and the Outsiders, Outcasts, and Outlaws

Join us for the Lenten Bible Study every Friday morning at 10:30 a.m. from 2/17 to 3/31. The study will be on Luke: Jesus and the Outsiders, Outcasts, and Outlaws by Adam Hamilton, which focuses on Jesus, who brought the good news of God's kingdom to those who most needed to hear it.

---
We plan to read the entire text of the bible in chronological order. This unique viewpoint allows you to read the whole Bible as a single story and to see the unfolding of God's plan in history. We meet every Friday morning in February for devotion, discussion, and fellowship. Bible reading calendars are on the table outside of the sanctuary.

---
Spirituality Group on Romans
Join us for a 4 - week spirituality small group on the book of Romans every Thursday evening at 7 pm in February. Feel free to reach out to pastor Jaime Min for more information.


---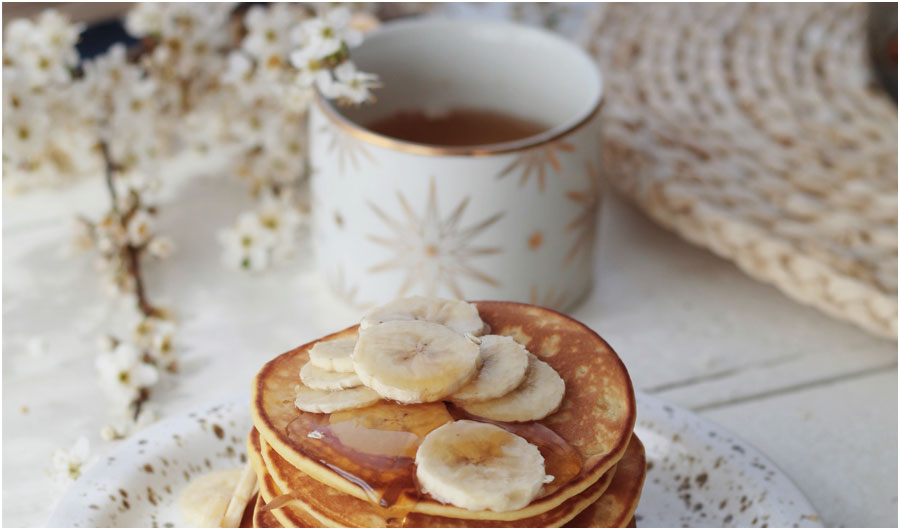 Pancake Breakfast

Join us Sunday, April 2nd at 9:00 AM for delicious food and great fellowship.

What a great way to start a special day!


---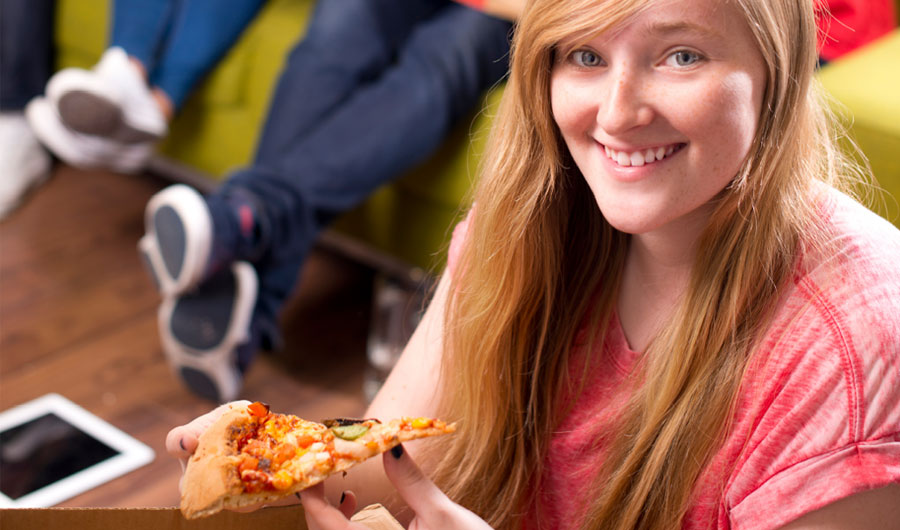 Pizza Fundraiser
Visit https://linktr.ee/milltownumc to help support the cause.
Milltown UMC Youth Group
Help us raise money for mission trips and retreats with this pizza fundraiser!
---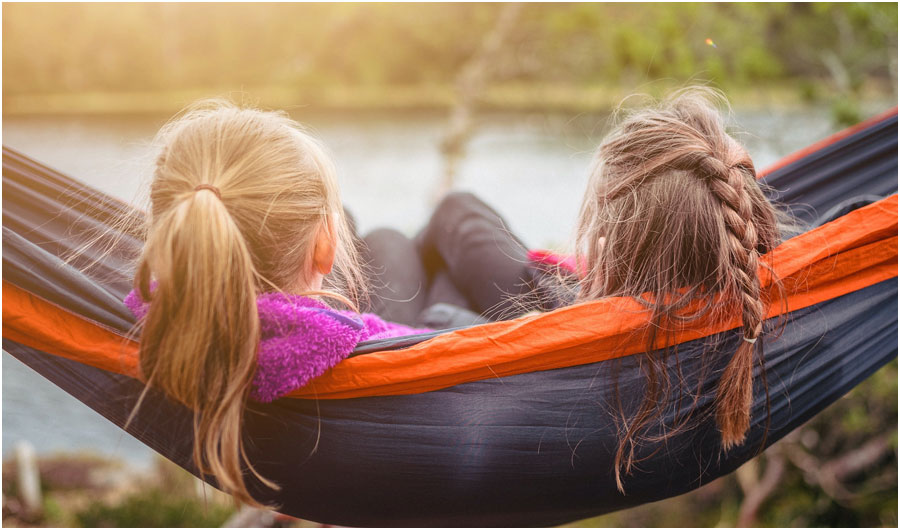 Youth Retreat
The Youth Retreat will take place at Camp Shiloh from May 6-7, 2023. This will be an overnight retreat, in a cabin, with full meals, and activities. The church is providing $1,500.00 to cover the cost of the trip. Pastor Barbara, Julie, and Greg will be the chaperones.
For more information about Camp Shiloh go to
www.campshiloh.com
.
The address is: 753 Burnt Meadow Road, Hewitt, NJ 07421 and the phone number is
973-728-7845
. This is a Lutheran Retreat Site.
We will leave early Saturday morning on the 6th. and return Sunday afternoon. We will attend the service at the camp.
Please let Pastor Barbara know if your child would like to attend. She will give you the medical form to fill out, and a packing list.
---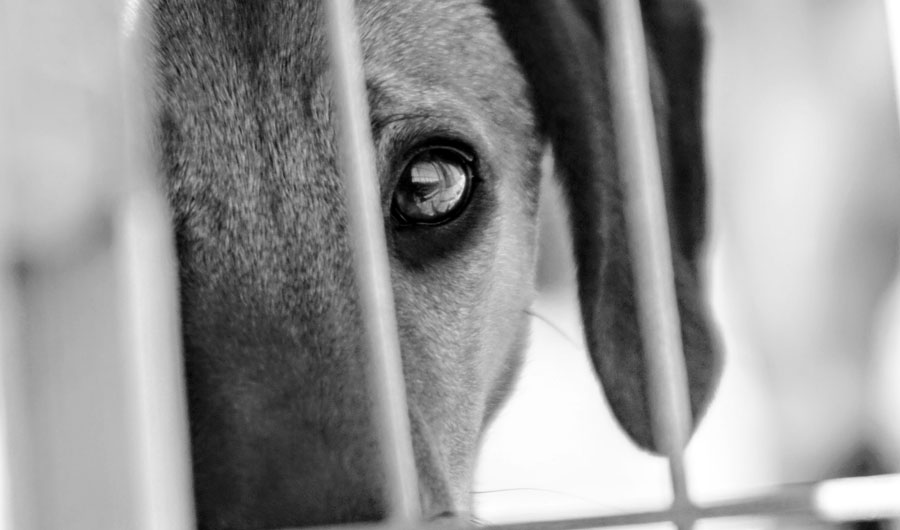 Puppies Behind Bars

The Sunday School and Missions has chosen Puppies Behind Bars as our Lenten project. This benefits dogs from shelters incarcerated individuals and the people who receive the dogs after training. It's all about the dogs and a network of incredible people.

Twenty-five years ago, when Puppies Behind Bars was still an unnamed dream, its founder, Gloria Gilbert Stoga, could not have imagined the impact it would have across America. Or that it would pivot again and again in response to seismic changes in the world-terrorist attacks, wars, and pandemics all while remaining true to its core principles.

Through all the changes, the guiding philosophy of Puppies Behind Bars has been that it is all about the dogs. The incarcerated women and men have been asked to put puppies at the center of their lives and commit to producing the best working dogs in the country. Year after year, dog after dog, they have delivered.

Puppies Behind Bars is ultimately about dogs and people. It's a small organization - the dedicated staff numbers less than fifteen - but it punches above its weight because of the wide variety of stakeholders who are critical to success. To the staff and the incarcerated individuals who train the dogs, add PBB's volunteers, donors, veterinarians, police and military professionals, veterans, friends who go to amazing lengths when problems need to be solved, corrections department officials and officers, and board members.


---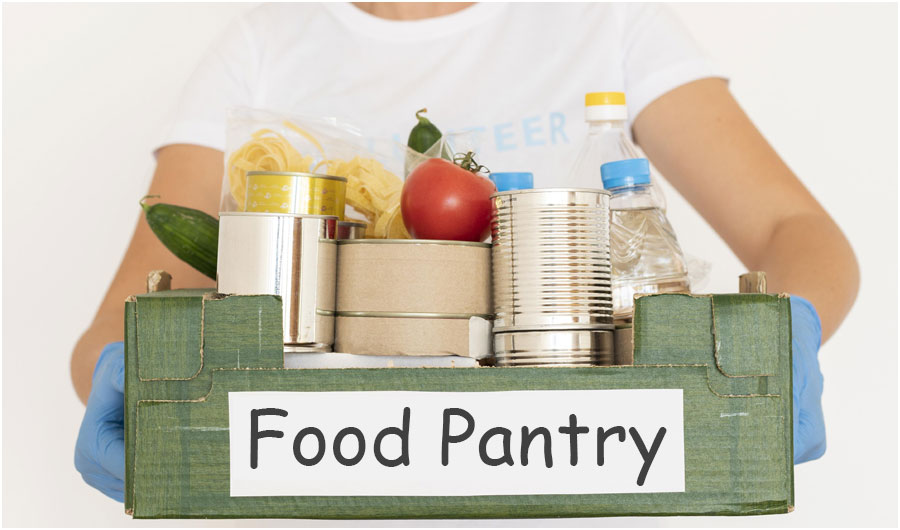 Food Pantry Needs

In the past week, we have been helping several new families with food from our pantry. We are in need of several items:
Spaghetti sauce,
bags or boxes of dried mashed potatoes,
tuna fish,
mac & cheese,
peanut butter & jelly,
toilet paper,
paper towels,
toothpaste,
mouthwash,
canned vegetables,
rice-a-roni,
and healthy snacks.

Please help us restock our shelves!
---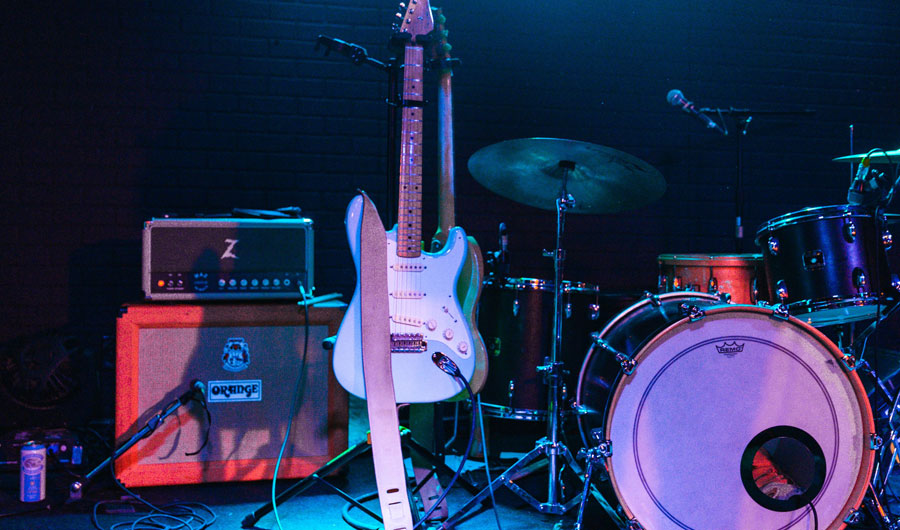 Launching a Worship Band

The church's music ministry wishes to create a new worship experience with music led by a worship band. On every last Sunday of each month, the worship band will play hymns and worship songs to meet the need of the congregation. If you want to be part of the worship band, contact pastor Dale or Alla, our music director.
---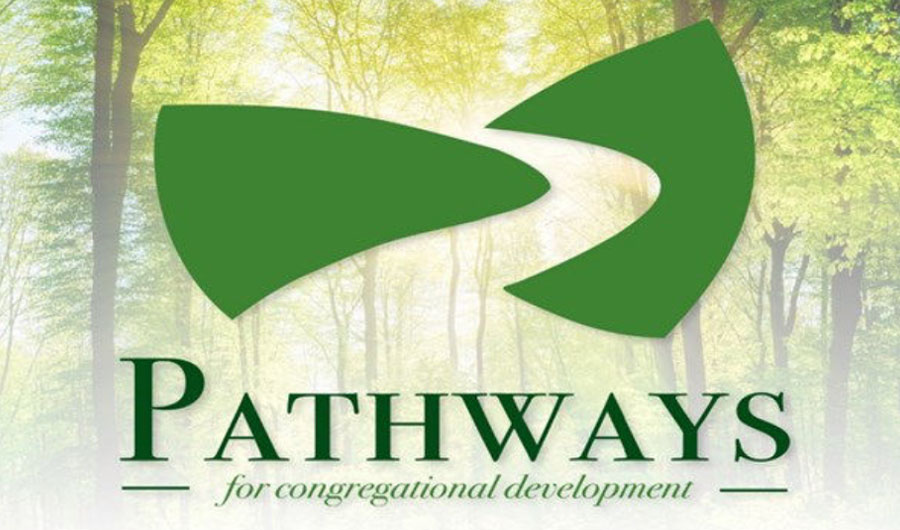 Pathways - Church Visioning Process

Pathways is a visioning process to discern God's calling and plan for our church. It will be an opportunity for us to assess our current situation, learn and grow in understanding, and create a plan that will give us the tools to transform lives, the congregation, and our community. For the next 6 to 12 months, we hope to create clarity and focus for our ministry that will bear fruit and sustainable results. The whole church will be doing this work as a team. GNJ has assigned Rev. Gina Yeske, Director of Resourcing of Metro-Highlands Region to work with us throughout the whole process. And thanks to Michele Pache to be the team leader of the Pathways. Please keep this process in your prayers. Thanks to Pathways team members; Michele Pache, Jen Pinnella, Julie Fircha, Laura Wright, Mercy Chang, and Mark Pache. Please keep this process in your prayers.
---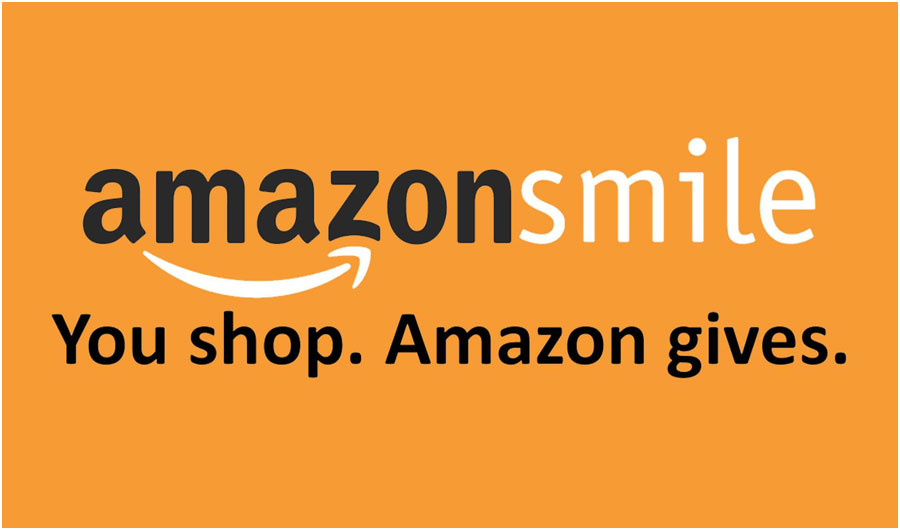 Amazon Smile
If you are a fan of Amazon, please remember to shop through Amazon Smile. Amazon will contribute 0.5% of all eligible purchases to United Methodist Church at Milltown. Go onto smile.amazon.com first to log in. You only have to set up your charity once and then every time you go on through
smile.amazon.com
, your purchases will benefit our church.
---
MARK YOUR CALENDAR

Upcoming Meetings & Schedule

Sunday, March 19
Choir Rehearsal 9:15 am
Choir/Handbell Practice - 11:15 am
Youth Group - 6:30 pm - 8:00 pm

Wednesday, March 22
Bible Study - 7:00 pm

April 4, 2023
Pancake Breakfast - 9:00 am
---
YOUTH & FAMILY MINISTRIES

Youth and Family Ministry Fun Dates
We are looking forward to planning some family outings so here are some ideas and proposed dates. Please contact Pastor Barbara if you have any questions or ideas.
---
Gardens
We need gardener(s) this year as Carol is unable to continue being in charge. Equipment is supplied in the church shed, hours are up to you. Please help make our church grounds beautiful, and get some exercise and fresh air. Thanks!!
Prayer Room
Please stop by the prayer room next to the library to see the beautiful print Carol Graham donated for our prayer room. We give thanks to Carol with grateful hearts!
---
RECURRING EVENTS

Sunday
10:00 am, Worship Service

Wednesday
Adult Bible Study is 7:00 pm - 8:00 pm in the library Wednesday evenings.

Thursday
7:30 pm, Prayer and Bible Study Library

Bell Choir
The music ministries at Milltown UMC are gearing up for a new season with our bell choir. The bells meet Sunday mornings for a rehearsal for about 30 minutes. Whether you're an experienced ringer or a beginner, we would love to welcome you to our group! Please reach out to Alla, our music director at voloshchukalla@gmail.com if you are interested.

Watch Video
https://www.youtube.com/watch?v=yi2JVqV3fm4&ab_channel=UnitedMethodistChurchatMilltown

Online Signup
https://docs.google.com/forms/d/e/1FAIpQLSfj5YaPXjiSMyWJUM-8hQn63rQwYdnb6qtlrtzqnYhcwuErWw/viewform


---
VOLUNTEERS & HELPERS & OUTREACH

Missions and the Sunday school will be collecting school supplies through the month of August. Items needed: single subject spiral notebooks, 24 pack Crayola crayons, #2 pencils, boxes of colored pencils, packs of assorted colored construction paper, 2 pocket folders, Bic pens and Elmer's glue sticks. Small bottles of hand sanitizer and Clorox wipes are also needed. Items will be used for school and after school activities. Thank you in advance for your generosity.

Altar Flowers
Dear Friends, If anyone is interested in ordering weekly flowers to beautify the sanctuary, please contact Elsie Chirico. Vases start at $18.00 each and centerpieces start at $30.00. By ordering flowers for the altar, you have an opportunity to honor a loved one or give thanksgiving and your dedication will appear in that week's bulletin.
Thank you, Elsie

Pop Tab Collection
The Sunday School would like your help collecting Pop Tabs from aluminum cans to support a program being run by the Ronald McDonald House of New Brunswick and Long Branch. The tabs can be easily removed by twisting them back and forth until they break off. A collection box will be placed in Friendship Hall where you can drop the tabs you save during the week. The collected tabs will be sent to the Ronald McDonald House and then sent to a recycling facility where they are sold by the pound. The money raised will be used to offset the operational expenses of this wonderful charity. Please help us!
---
THANK YOU

Thank you - The Missions Committee would like to thank everyone that contributed to the Giving Tree. Every resident at Rose Mountain Care Center was given a gift thanks to your generosity. We would also like to thank everybody that came to wrap and load the gifts. Your help was greatly appreciated.