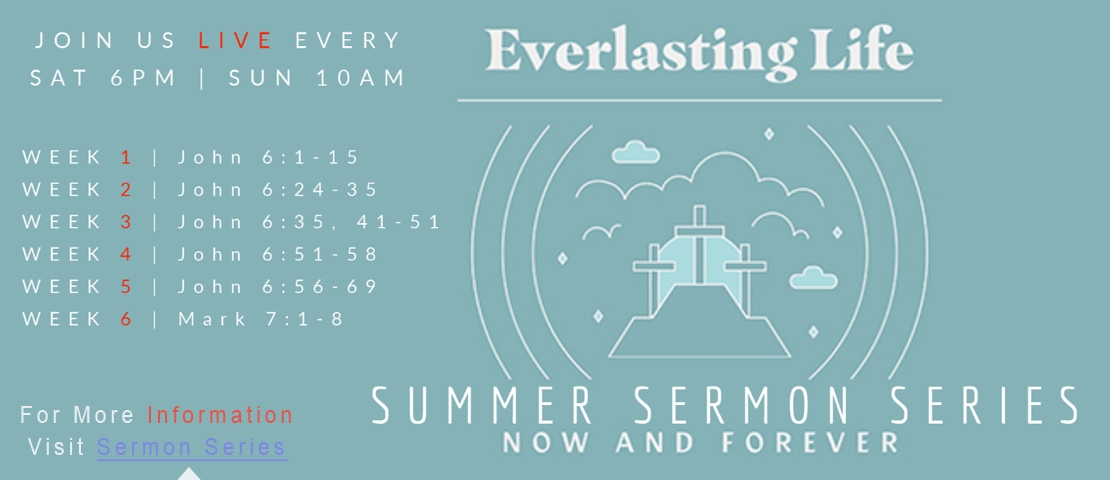 ---
Church has Re-opened!
Greetings all!

Attached you will find the Re-Open Letter and Plan that is sent out in the mail that was passed Wednesday night by our Church Council. Our opening date is July 5th for those who have had to call in for the last 3 months. If you have the capacity to watch online, we are asking you to continue to worship the same way.

Watch Video (opens in a new window)
---
ONLINE GIVING
Giving Online is Easy and Hassle Free!
Click the button to give now.


Other Giving Options:
In Person or, Mail (mail your gift to):
United Methodist Church at Milltown
47 North Main Street, Milltown, New Jersey 08850

If you have any questions please contact us via our Contact Form or call the church office at 732.828.0610.
All donations are tax-deductible.
---
Join us for our for our upcoming Sermon Series.
Visit our Sermon Series web page for information and schedules.
---
EVERY SUNDAY
10:00 am, Worship Service

EVERY SATURDAY
6:00 pm, Worship Service
EVERY WEDNESDAY
Adult Bible Study will begin this Wednesday evening, September 15th, from 7pm-8pm in the library and will continue on Wednesday evenings.

EVERY THURSDAY
7:30 pm, Prayer and Bible Study Library
---
SAVE THE DATES
Confirmation
Confirmation classes will be beginning in September. Confirmation is a 9-month program running monthly through June. Students in 8th grade and up are invited to join. Those families interested in participating should contact Pastor Daeil or Pastor Barbara. Mentors are also needed for the program. Those interested in mentoring please contact Pastor Daeil or Pastor Barbara.
Tuesday, September 14th
Service for Skip Davisom
The funeral service of Skip Davison is scheduled on Tuesday, September 14th at Bronson and Guthlein Funeral Home, located at 152 N Main St, Milltown, NJ 08850. Viewing begins at 4:00 p.m., and the service starts at 6:00 p.m. followed by Legion service and color guard at 7:00 p.m. Sympathy cards or notes of encouragement will be greatly appreciated, and you can send them to at 169 Riva Ave., Milltown NJ 08850
Sunday, September 19th
Youth Group Begins
Sunday, October 3rd, Pastor's Installation Service
Dear church family, we are pleased to invite you to the Installation Service for our new pastor, the Rev. Dale Min. We rejoice that the Lord has led our new pastor to lead our congregation and we are looking forward to celebrating this occasion as the family of God.

This joyous event will take place during our worship service on Sunday, October 3rd, 2021 at 10:00 a.m. Raritan Valley District Superintendent Rev. Sang Won Doh will be joining and leading the service. We know pastor Dale is looking forward to becoming part of this community, and we would request also that you make this a matter of prayer that God will use him greatly in the years to come!
---
We have been blessed with a Dr. that has a background in infectious disease in our congregation. Under their advisement (from working with the CDC and the state of NJ all week), and the wisdom of our Church Council, the following will take place:


The office will be open if you need anything Monday-Friday during regular hours (9a-2p).
We will have something for worship online on both Saturdays at 6pm and Sundays at 10am. Saturdays we will have a devotional from Pastor Barbara and then I will deliver the sermon. Sundays will be the worship format with the hymns, prayers, and sermon. Every week you will be emailed a bulletin and the hymns so you can follow along.
If you are unable to join us, you can listen to the sermons online. We will make sure that the sermons are uploaded to this website (www.umcmilltown.org) by Monday at 2pm.
Every event at the church for the next two weeks has been canceled. This means: book studies, scouts, piano lessons, etc. This is for everyone's safety.
Pastor will be doing more videos and things digitally these nest two weeks, including partnering up with Pastor Matt from St. Paul's on Wednesday, so keep an eye on the church Facebook page.
I'm sure that everyone wants to know when this will be over. For right now, the plan is that we will gather again on April 4th for Saturday night worship. That plan could change. Please keep an eye on your email, we will keep you updated.
The sermon will also be uploaded to the church website so you can listen to it. You can go to www.umcmilltown.org/mediacenter.php to listen to the sermons.
If you have any questions, please contact the church office.

If you would still like to give your regular gift to help the ministry of the church, just go to the Giving web page.
---
VOLUNTEERS & HELPERS

Knights of North Castle Thank You!
We had a fantastic week of VBS last week. Thank you to our students, youth helpers, and adult helpers. We danced and sang, did crafts and science, played games and learned about God. Thank you to all who helped make the week great: Pastor Daeil, Jimin, Pastor Barbara, Cecilia, Teresa, Joyce, Julie, Janel, Jen, Nancy, Amber, Eric, Jessica, Melissa, Joyce, Rachel, Ashley, Joshua, Sheila, Alex, Collin, Jenna, Charlie, Gabe, Sue, Carol, Bernice, Amy, Mercy, and Sharon.
Altar Flowers
Dear Friends, If anyone is interested in ordering weekly flowers to beauty the sanctuary, please contact Elsie Chirico. Vases start at $18.00 each and centerpieces start at $30.00. By ordering flowers for the altar, you have an opportunity to honor a loved one or give thanksgiving and your dedication will appear in that weeks bulletin.
Thank you, Elsie

Pop Tab Collection
The Sunday School would like your help collecting Pop Tabs from aluminum cans to support a program being run by the Ronald McDonald House of New Brunswick and Long Branch. The tabs can be easily removed by twisting them back and forth until they break off. A collection box will be placed in Friendship Hall where you can drop the tabs you save during the week. The collected tabs will be sent to the Ronald McDonald house and then sent to a recycling facility where they are sold by the pound. The money raised will be used to offset the operational expenses of this wonderful charity. Please help us!


---
THANK YOU

Thank you - The Missions Committee would like to thank everyone that contributed to the Giving Tree. Every resident at Rose Mountain Care Center was given a gift thanks to your generosity.
We would also like to thank everybody that came to wrap and load the gifts. Your help was greatly appreciated.


---
HAPPY BIRTHDAY!
September Birthdays

Barbara Shadis, 9/01
Laurie Beth Swineford, 9/01
Leila Steinnagel, 9/03
Beth Shuster, 9/14
Loretta Woodward, 9/14
Sheila Karimu, 9/18
Doug Applegate, 9/19
Gloria Richards, 9//19
Kenneth Williams, Jr., 9/20
Robin Hart, 9/23
Tom Smith, 9/25